Safety Management in Aviation
This seminar gives you a detailed insight into the requirements of a safety management system based on international and EU regulations. You want to implement an SMS in your company or are you looking for ways to make your existing SMS more efficient? Then you are quite right in this training.
Duration>

2 days
Target Group>
• Accountable Manager
• Safety Manager
• Quality Manager
• Nominated Person (Postholder)
• Compliance Monitoring Manager
• Auditors
• Ground Handling Staff
• Aviation Authority Officials
• Pilots
Content>
• Overview of the general requirements for an SMS based on aviation regulations
• European Aviation Safety Plan and European Aviation Safety Program
• Introduction of SMS based on current EU regulations
• Safety Policy and Objectives
• Risk management and creation of a hazard & risk register
• Safety Reporting
• Safety Assurance and Safety Promotion
• Establishment of a safety culture
• Interfaces in the company
• Role of the Safety Manager
• Practical implementation based on examples
• Outlook for future regulations
Regulations>
• Commission Regulation (EU) No 2018/1139
• Commission Regulation (EU) No 1178/2011
• Commission Regulation (EU) No 965/2012
• Commission Regulation (EU) No 1321/2014
• ICAO Annex 19
Graduation>
Certificate
Additional Information
Location
awiasrobin
2019-01-21T21:35:25+01:00
Seminars are either being conducted at our training center in Frankfurt (Germany) or at one of our partner locations.

Please see seminar details or awias.com/locations for more information.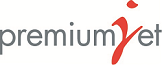 Wir sind mit der Schulung rundum zufrieden. Unser Team ist begeistert von dem Wissen des Trainers!